749455.1.260.149.20230312135246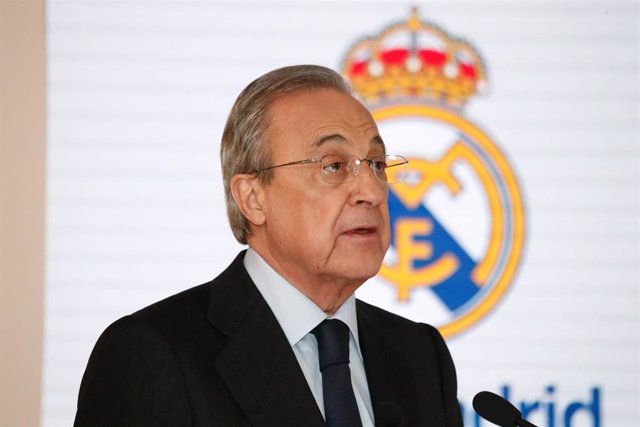 Archive – Florentino Pérez, president of Real Madrid – Oscar J. Barroso / AFP7 / Europa Press – Archive
MADRID, March 12 (EUROPA PRESS) –
Real Madrid will appear in the 'Negreira case' as the injured party if the Prosecutor's complaint is admitted for processing, a decision made after the meeting this Sunday of the Board of Directors of the white club, which showed its "deep concern about the seriousness of the facts".
"Real Madrid expresses its deep concern about the seriousness of the facts and reiterates its full confidence in the action of justice and has agreed that, in defense of its legitimate interests, it will appear in the proceedings as soon as the judge opens it to the public. affected parties," the Madrid club said in a statement.
The decision was made after the Board of Directors became aware of "the serious accusations" made by the Barcelona Prosecutor's Office against FC Barcelona, ​​two of its presidents, Josep Maria Bartomeu and Sandro Rosell, and the former directors Albert Soler and Oscar Grau , "on the basis of potential crimes, among others, of corruption" in the sports field, within the framework of the relations established by the Barcelona club with the former vice president of the Technical Committee of Referees, José María Enríquez Negreira.
On Friday, the Prosecutor's Office filed a complaint against FC Barcelona and its former presidents, as well as against Negreira himself and the former directors Grau and Soler. The Prosecutor's Office accuses them of having allegedly committed the crimes of corruption between individuals in the sports field, unfair administration and documentary falsification. The complaint has been filed in the Investigating Court 1 of Barcelona, ​​which has already received a complaint from the referee Xavier Estrada Fernández against Negreira and his son Javier Enríquez Romero for these events.
However, the Prosecutor's Office leaves out of its complaint Enríquez Romero, who was the sole administrator of Negreira's company DASNIL 95 SL, because it has not been proven that "he knew and shared his father's purpose."
On February 21, the professional clubs of LaLiga, with the exception of FC Barcelona and Real Madrid, expressed their "rejection" and their rejection of the alleged payments to Negreira, while LaLiga warned that it would act "firmly".